"It's beginning to look a lot like Christmas. . . everywhere you go"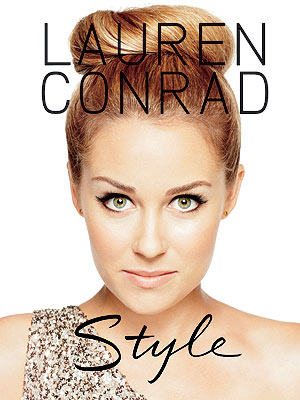 Since the holidays are coming up, I've decided to to talk about the topic of holiday party dresses. Now it really depends on what kind of party you're going to, but today I'm going to a "cocktail dresses only" party, which is a lot of work for a gal like me that would rather just be straight bumming it all day. But ya know, you gotta try sometimes....
Anyway, I think that whatever dress code you're going by, (and it's a good idea to know before hand what that will be--if you need a guide, try Lauren Conrad's book "Style" that's great all around, but has a nice short-and-sweet key for dress codes), the holiday's are a great time to experiment. It's where you can pull out all the tricks and look smexy under the mistletoe(:
So I'll go through a list of trends that work for every occasion, but to give you a good picture for each type of event, the trends will be paired up with different occasions.
COCKTAIL PARTIES: For the holidays, I tend to go for the big and the bold. Can you say glitter, gold, metallic, reds, deep plums and ANIMAL PRINT PANTS OUTTA CONTROL. (: (: Okay maybe not the last one, but forrealls, guys, go hard or go home! Try something daring.
This dress that Aria wears is a classy KNOCKOUT. Sorry for all the caps lock, but I get a little excited when it comes to parties. The color is just gorgeous, and draws attention, and you got some great hip-hugging action going on. With those black pumps, OH SNAP you be rocking, girl! ..... Okay I'm not saying that ever again.
Also remember if you're emphasizing one area of your body, like say your legs, keep everywhere else pretty modest because we're not going for the hooker look here. Aria does this here with her straight across cut at the chest that kind of cancels out the short hemline. This trick does wonders for lengthening out your figure if you're petitite. You get that little sliver of skin without the I-just-woke-up-in-a-trash-can-beside-Ke$ha vibe. Let's keep in classy, ladies!!!
BUSINESS CASUAL: For me, this means no jeans, but you will want to check with others since the lines can kind of get blurred here. I would avoid pants in general, but skirts would be just right.With skirts, go for prints, something different from the norm. Prints work very well in accesories to balance a bold color, and are a must-have for more casual events because it's right on trend with what's coming out on the runways, but you can definately twist it to make it your own.
If you're not so much into colors or being the center of attention, but you want to still look amazing, a baby step you could take is adding texture. Little black dresses of course never go out of style, but try something with a little lace or a ruffled one shoulder, which is just a touch out of the ordinary that you look dressed up while not looking "high mantinence". This works well for both cocktail dresses and business casual wear depending on how you it accessorize
CASUAL:
Sometimes all we want to do is go to a low-key dinner and just enjoy the company of friends and family. For these events, you can dress in your normal "dressy" clothes. Embellishments are key for this because it can transform a sloppy outfit into a very cute one. Embellishments include little trinkets such as beading and buttons that just add that touch of eye-catching dimension.